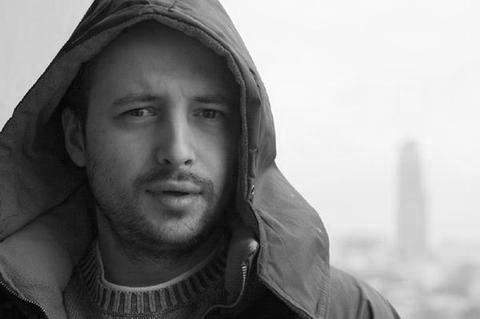 Jarosław Wszędybył
Graduate of Opole University, Wroclaw University and Polish National Film, Television and Theatre School in Łódź. Currently Ph.D. student at the Direction Department of Lodz Film School. He had been educated by the giants of Polish documentary: Kazimierz Karabasz and Lidia Zonn.
As their student, he created his first short films: "Jaguars Prowl the Streets" (2006) and "Color of Hope" (2008). In 2010 he directed a 45 minutes long documentary "Playing with Time". It was screened at many festivals and was awarded at Festival of Media in Lodz by the jury lead by Marcel Łoziński.
In the same year, Jarosław Wszędybył was a second director of the award-winning short fiction film by Bartosz Warwas "MC. Man of Vinyl". In 2011 and 2012 he collaborated with Leszek Dawid on feature films: "My Name is KI" (world premiere at Venice Film Festival) and "You Are A God". In next year he was II director of Bartosz Warwas's feature fiction debut: "The Caged Swallow".


Then he focused on the realization of his next documentary – "The Dragon Spring", which was finalized in 2017 and premiered during the Millennium Docs Against Gravity 2018. Then the film set off on an intense festival route, qualifying for the official selection over of dozen festivals around the world (including Italy, Germany, China, Colombia, Mexico, and Romania where received the award for the best full-length documentary at the festival in Buzau).
Currently, he is working on his first international co-production "The End of the Valley of Tears" (Polish-Romanian full-length docu, produced with the financial support of, among others: Polish Public TV, Polish Film Institute and Romanian Film Centre), which tells the story about the last village of lepers in Europe. The film, that main producers are – polish Before My Eyes and Romanian Parada Film (winner of Cannes Golden Palm for 'The Child's Pose') is in the production stage.
Apart from filmmaking activities, he is a lecturer at SWPS University of Social Sciences and Humanities in Warsaw.
Board member of UNI-SOLO Studio.