Filmmaker Arjun Talwar observes the street he lives on. Through the eyes of an immigrant, he looks at today's Poland, encountering stories of migration, past and present.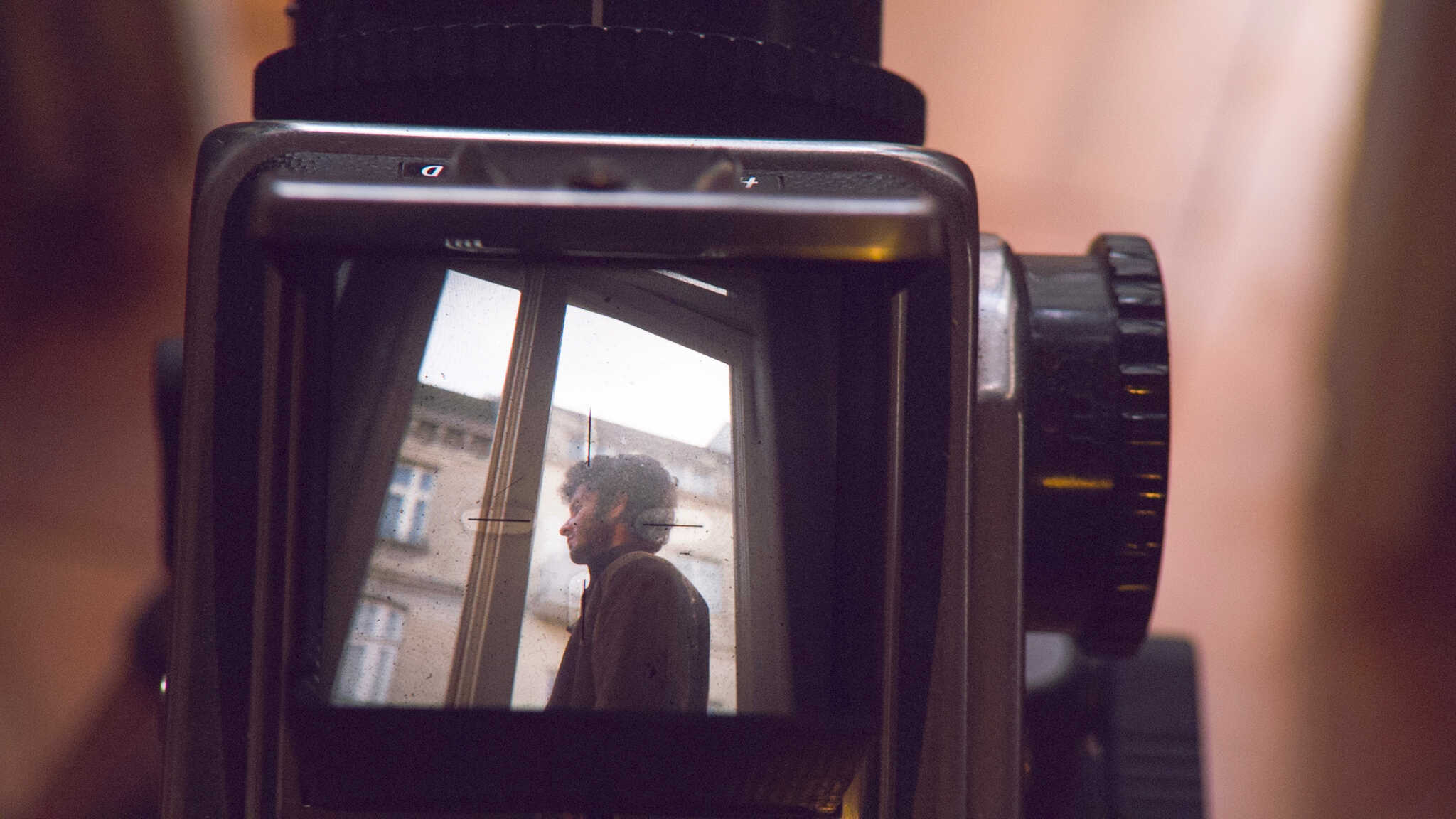 In downtown Warsaw lies the street of Wilcza. It is just over a kilometer long, but within that space lies an entire universe: a police station, a squat, seven barbershops, a hostel for refugees, and a nineteenth century church. Here, all the conflicting sides of Poland's identity are present, left-wing punks and nationalists, recently arrived immigrant families and lifelong Wilcza residents. Arjun is a filmmaker from India who lives on Wilcza. Though he has been in Poland for many years, the recent death of his best friend forces him to question his place in Polish society. He feels the need to find a deeper connection to this country, and to achieve that, he uses his camera. 
Arjun begins filming his neighbors on Wilcza: the squat-dwellers, old-timers and shopkeepers who made this street their home. These encounters lead to new friendships, doubts and revelations. It isn't just him who is looking for a place to be, a sense of belonging in an uncertain world. In fact, Wilcza is full of unfulfilled dreams, people living in limbos: between the past and present, between an imagined homeland and a real one. The more Arjun films, the more the camera zeroes in on other immigrants of Wilcza. There is Feras, who, even after acquiring Polish citizenship, longs for his country – Syria – where he can never return. At the corner-shop works Ina, a Ukrainian who loves her life in Warsaw and intends to stay forever. Meanwhile, Pani Ania has worked in the local pharmacy for two decades, and hardly ever steps out of Wilcza. 
Over the course of a year, with a camera in his hand, Arjun befriends his neighbours – immigrants and Poles alike. When war erupts once more, in Ukraine, an apartment complex is transformed into housing for refugees, while many residents host refugee families in their homes. How will the inhabitants of Wilcza deal with this uncertain future? As his family asks him to return to India, Arjun feels compelled to stay, and find a role for himself within this society. A Hole in the Wall is an intimate documentary film, that weaves together themes of loss, migration and contemporary European politics.
About director:
Arjun Talwar grew up in Bombay. After studying mathematics and working as a researcher, he came to Poland and started making films. His documentary "Where I can't be found" won the prize for best short at the New Horizons film festival in 2014, and was nominated for the Silver Eye award at Jihlava. The film "Habitat", about a family of nomads in the Sahara, was screened at various festivals, among them Visions du Reel and Tampere. In 2018, Arjun filmed his first feature-length documentary in the port city of Flensburg. "A Donkey Called Geronimo" had its premiere at DOK Leipzig and was released in cinemas. His short film "Deportation", a dark comedy about a North African immigrant living in Poland, premiered at FID Marseille in 2019. Arjun works as a cinematographer and director both in India and Europe. He is a graduate of the cinematography department of The Polish National Film School in Lodz.
documentary film – development
production country: Poland
film delivery: 2024
estimated running time:  90′
Edytuj
Director
Arjun Talwar
Screenwriter
Arjun Talwar
Cinematography:
Arjun Talwar
Artistic supervision:
Jacek Bławut
Producer
Karolina Śmigiel
Production company
UNI-SOLO Studio